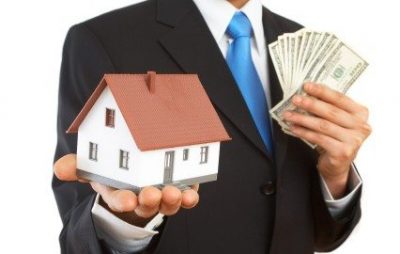 Real estate is one of your biggest assets and when it's time to cash in you have many options. Cash buyers of real estate often times called real estate investors can be one avenue through which you can liquidate your property.  We will discuss 5 reasons why you shouldn't and 5 reasons why you should sell my house as is.
Chances are you have seen a billboard or sign that says "We Buy Ugly Houses Fast!" or perhaps you've even received a piece of regular mail purporting to  purchase your home as-is for cash. There are many franchises and independent companies that can buy your real estate.  Depending on your situation and the condition of your house these actually may be legitimate avenues to sell your home.  If this is your first experience dealing with investors then make sure that this way to sell is right for you.  So, what are the benefits and disadvantages that I can get if I want to sell my house as is for cash to a real estate investor?
5 Advantages of Selling to Real Estate Investors
Ability to give you different ways to fund the purchase
Investors may offer multiple payment options such as certified funds, cash, pre-scheduled cash, or taking over the existing mortgage notes.  With different available options, sellers may find a solution that meets their needs.
Cash Purchases
There are many reasons why buying with cash might benefit you.  Many times people who need a real estate investor to buy their house are in a situation where a conventional buyer will not get financing.  One reason might be that their house is in need of extensive repairs.  Banks will not finance homes that are not livable or move in ready.  With the recent tightening of home loans with Sarbanes Oxley banks are less willing to loan out money to certain buyers. If a home comes in appraised much lower that what you want to sell it for you may also need to sell cash as the buyer would not be able to qualify for conventional financing.  A lot of times if you need to sell fast a buyer will not be able to get the loan in time to purchase the house and a cash buyer can write a check right away.  People going through foreclosure many times decide to sell at the last moment to save their credit and in those instances a cash buyer is crucial as a bank can't get your loan together that fast.
When you want to sell your house "As Is"
Real estate investors make their living by fixing up houses and reselling them.  If you are a seller who cannot afford the extensive repairs required to resell your house then an investor can buy the house in its current condition. Many times you can just walk away and leave everything as-is and still sell your house.  If you want to sell the conventional way then you need to make your house is ready for picky and discerning buyers.  This involves such things as painting, replacing worn carpet or flooring, fixing your roof, electrical, plumbing, and AC/HVAC systems.  If time is of the essence then you can save months off the process by calling a cash buyer.  If you're in Austin or Houston then of course we recommend FastCashHomeBuyers.org
Close Fast…sometimes very fast
Investors such as FastCashHomeBuyers.org can provide a speedy close in as little as 7 days.  This can be a god send for people going through foreclosure, relocation for jobs, or bankruptcy proceedings. If you're wondering how that's possible it's because most home buyers are experienced appraisers, repair estimators and can make decisions quickly.  Selling retail would require you to find a real estate agent or realtor, take pictures and list the house, entertain months of strangers walking in and out of your home at random times, constantly cleaning your house for showings, and disappointment from waiting on an offer or low ball offers.  The average time from listing to close in cities in Texas such as Austin or Houston are about 4 months.  With a cash buyer you can have them look at your house Monday and have money in your account by the next Monday.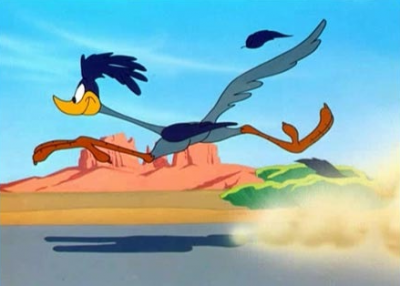 No Commissions
Commissions on sell house as is, are generally 6% of the final sales price. Many times the price you charge on a house is what will eventually get it sold. Many times a Realtor will ask you to lower the price of the house to get it sold quicker yet you can't because you have to pay them their hefty fee. By skipping a realtor route you have the ability to pocket the fee or use it as a tool to help lower the price of the house to sell it quicker and improve your bottom line.  With a buyer already ready to purchase you can skip the Realtor.
Convenience
Convenience is king.  When it comes to the most convenient option an investor wins hands down.  Since they are getting a better deal a cash buyer will usually have superior customer service and you will be able to ask for conditions which would be unheard of during a regular sale.  A few of these options  are leaving your house as is and walking away with contents and all in there. Another benefit is no repairs and no commissions.  One often looked over benefit is called a leaseback.  This is where you can sell the house, get the cash, and then live in the house paying rent for a set amount of times generally between 15 to 20 days so you have time and money to move into a new place.  This might be a great option for someone who is cash strapped and needs to sell their house to get the money to move into a new place.  By leasing back from the new owner you now have time to go search for a new house or apartment and the money to put down as a deposit.

Warning Signs When Selling to Real Estate Investors
Investor makes you an offer sight unseen
A reputable investor such as webuyharveyhomes.com almost always will require to see your house before they sign any final contracts with an offer.  Without seeing the house a person would not know the actual condition of the house and not know the amount of repairs needed.  If an investor is willing to buy your house without seeing it take this as a red flag.
The person you meet may not be the actual person buying your house
While this is not illegal if handled incorrectly this may be unethical and you may be able to get more for your home selling directly to an investor. A segment of cash buyers are actually what are called wholesalers posing as cash buyers.  They will tie up your house with a contract and then look for an actual cash buyer to buy your house.  Many of these people do not have any funds in their bank account. While legal it becomes unethical when the wholesaler does not disclose to the seller that they are not the end buyer of the property.  To protect yourself make sure that you are happy with the amount you are getting for the house.  If you are happy with what they are offering it canbe a great way to find a buyer for your house as these wholesalers have a large network of repeat buyers they deal with.  You get your price and they add on their commission on top of that a win-win for everyone involved.  A way to check up on this is to ask the person if they intent to personally purchase the home.  A way to spot this is when the person writes AND/OR ASSIGNS somewhere on you contract.  The risk for the homeowner lies wherein they are counting on the home closing on a certain date and the wholesaler is unable to find a buyer.  The unethical ones will generally stop contacting you and disappear into the shadows.  Always ask for proof of funds from the investor as the ethical ones will close on your property with their own funds if they can't find a buyer while the bad ones leave you hanging.
Investors only buy houses that are under market value
Investors have their own costs to deal with and you can be sure those costs will be factored into their offered price.  Investors are taking a risk by purchasing "as is" and require at least a 20%-30% margin on their investment to make a living. Generally an investor will be in your property for the cost of purchase + Closing costs + advertising fees to find you + what it costs them to repair the house.  They then have to pay commissions, high interest rate on short term loans, property taxes during repairs, and commissions and closing costs when they sell.  That 20%-30% generally ends up being around 10% to 15% after repairs and sale.  They may be relying on your motivation to get out quickly. Whatever the reason, it is unlikely that an investor will pay top market value for your house as is in condition.