July and August 2022 Austin Home seller report
The party has finally come to a stop
Coming off one of the most blistering hot real estate markets in the country Austin home sales have finally started to  cool off as temperatures in Travis county reach a new high.  Normally this time of year marks the pinnacle of sales for the year for real estate agents. Homes sell faster when school is out and parents are ready to make the move for the year without interrupting their children's schooling.  This time around record high interest rates that have almost doubled from a year ago have severely slowed down the market and put a dampener on peoples plans
Around this time last year you could have expected a line down the street when they put out a coming soon sign. In many instances sellers would get hit with multiple offers sight unseen minutes after a home lists on the market.  Right now some home sellers have had to cut $100,000 to $250,000 off the price of homes and still have no offers.  Listings that should have sat on the market 1 days now sit for 120 days or more.  What changed so fast?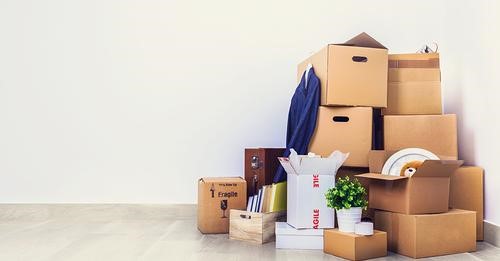 Some would suspect it be that this is a bit of buyer fatigue of people who have put in 50 offers on houses to have every dream crushed over and over again.  While in our hearts we feel that may be the case the main culprit this time around are interest rates.  The low interest rate party has stopped.  When rates hovered in the 3% range the payment on a $650,000 house would have been $2200 a month and now with interest rates touching 7% the same house payment would be $3500 a month.  That would mean in todays rates to make the same house affordable to the person whose budget is $2,500 a month on house payments that house would be worth $450,000 in real terms.
The reason many houses are sitting without offers or bids in Austin and surrounding areas such as Georgetown, Hutto, Leander, and Kyle is that people can no longer afford the house payments with their current incomes.  Inflation has taken a larger chunk off our incomes with rising gas prices, groceries, and utilities all up in cost.  Combine that with a record drop in the S&P 500 demolishing peoples savings.  These combined have a psychological effect on the average home buyers that causes them to reconsider their home purchases.
Another reason for slower home sales are irrational sellers and realtors.  These are individuals who saw their neighbor's sell their house a few short months ago for $XXX,XXX  and now think we should be getting the same.  To be irrational these sellers would have to ignore the effect of the current financial situation in our country for them to fall in this category of sellers.  When this happens buyers and sellers are at a stalemate as the buyer cannot fathom paying that price and the seller cannot understand why no buyers want to pay that price.
"The payment on a $650,000 house would have been $2200 a month and now with interest rates touching 7% the same house payment would be $3500 a month. "
The question becomes…"How do you I as a home seller who wants to sell my house quick in Austin at the best price" get past this particular problem to make sure that your house sells fast.  We advise:
Be realistic with your price.

Reverse the mortgage rates from the time when similar homes last sold for the price you think yours is worth to find what the cost would be at the same payment.  This is realistically what your home is worth.  There are many websites that show you historical mortgage rates that can help you get the exact interest rate the borrower had.

Don't set your initial price too high.

Many people think you should slowly reduce your price.  By reducing your house price multiple times over a course of time can give the buyer the impression that something is wrong with your house or that you are a difficult person to work with.  Its better to price your house slightly lower and have multiple buyers contact you.  This puts your in a better position and can even raise the offer from your initial pricing once buyers know there are multiple offers.

Make sure that the condition of your house is as perfect as can be.

Clean, neat, everything repaired and the paint and flooring in perfect condition.  If you can make your house feel like nothing needs to be done then you can command top price.  Sadly this is rarely the case and even a difference in taste can make someone reconsider a purchase.  Many home sellers spend money "upgrading" their homes before listing thinking it will get them top price.  Many times they use bad contractors or cheap or ugly materials that tend to cause no increase in value.  It is best to sometimes save your money and not waste it on risky repairs.

Contact a local Austin house buyer or investor.

This is generally the last options due to the potential loss of profit. Its not as bad as you would think.  While you won't get the best price you will get a fair price based on the condition of your home and will ensure a quick no hassle stress-less process.  This is if you have picked a reputable company.  Remember home buyers make their profit by taking the value of what your house would be worth 100% fixed up and updated to 2022 standards for Austin houses.  They then subtract off the cost of repairing the house and add in their profit.  Their profit is what you give up vs selling a house the traditional way with a realtor.  Just remember they take on the stress and cost of repairs as well as the additional time you pay in mortgage payments, taxes and utilities as well as the opportunity cost of not moving on with your life.  Many times this can more than make up for the difference in profit you'd give up on a house thats difficult to sell or if money is needed very quickly.
If you'd like to get a quick no obligation offer from Fast Cash Home buyers of Austin goto their website and fill out their request an offer form.  They are rated A+ with the BBB and have a strong 5 star review on google and other platforms.  This will give you a better idea of what your house is worth if you need to sell it right away as is.