If you landed up here you probably googled or somehow was searching to find out more about the advantage of selling your house to an investor in Austin, then this is the right place to understand everything you need to know about this very topic. You are probably weighing your options right now, thinking how do I sell my house and who to sell it to for how much. Check this post to learn the advantage of selling to an investor over a traditional buyer in Austin, TX.
If you have never heard of companies that buy houses you probably associate them with scams, stealing houses, or rip offs but believe it or not there are many valid reasons and situations in which these companies provide a valuable service.  There are many options when it comes to selling your house:
Working with an agent/realtor to list your house and pay fees and commissions,
FSBO (For Sale By Owner) if you have lots of time and like to do the work yourself showing the house, this can net you a little bit more money.
You can find a cash home buying company that can give you an instant cash offer and takes care of all the commissions and fees.
Each way has its pros and cons and any can be a good fit for the right person and situation.
Lets take a look at the advantages and disadvantages of each method.
Realtor : If you have a perfect house, lots of time, and a good living situation then selling your house with a realtor is the way to go.  This would give you a full service operation where a realtor comes discusses your pricing, gives you suggestions on how to fix your house to maximize value, hires a photographer, and signs contracts to hold your house to sell under their right for a certain time period.  The advantage to this method is you can get the most money for your house.  There are many disadvantages with this method that cause people to look for other methods.  Most prevalent are high fees and commissions that eat away at the final amount you walk away with after the sale.  Real Estate agents will usually take 6% of your profit which on a $350,000 house comes out to $21,000! Thats money in your pocket or a better price you can give to the seller to sell your house quicker.  Selling with a realtor also requires the house to be consumer retail ready which means perfect in today's market.  Millennials who are becoming the primary home buyers in Texas demand perfect homes ready to move in.  Usually this requires expensive repairs or renovations which don't guarantee you make your money back on the repairs.  Another headache is showing your house all the time at the drop of a hat.  If you are currently living in the home or in a bad situation where you cant just show the house constantly then this can be an issue.  Lastly if you are in a rush selling a home with a realtor generally takes a long time.  You have to deal with showings, contracts, inspections, people backing out or asking for discounts or concessions, repairs etc.  Hassle you can do without
FSBO: When someone sells the house themselves they are basically trading their time for some money.  People usually do this to avoid paying the 6% commissions which who can blame them.  Realtors nowadays don't put much effort into selling homes and you are basically just paying someone a lot of money to type your address into the MLS. The issue with FSBO is you are dealing directly with numerous buyers and don't know all the laws for fair housing.  You also have to negotiate directly with sellers and to many this is uncomfortable and causes anxiety.  Lastly you will probably look a bit silly to your neighbors with a FSBO owner signs outside your house at least to me they look a bit silly especially the hand drawn ones.  Lastly these type of sellers will attract discount buyers and tire kickers causing aggravation and frustration to a lot of FSBO.  You will also attract many junk calls from real estate agents trying to convince you to list your house for sale with them.
Sell your house with a cash buyer investor: The last method at first glance looks like it may be the worst and if money is important to you then it probably will be.  These types of buyers generally purchase homes with all cash.  They are professional investors who look to find houses to rent or repair.  They are generally looking for a fair to good deal and are generally looking for houses they can add value to as to maximize their investment.  As these types of buyers are risking hundreds of thousands of dollars of their own savings they expect a good return.  These types of buyers can be instrumental in helping homeowners in situations such as divorce, foreclosure, sudden need to sell a house, disrepair, hoarding, job relocation or a probate situation where the heirs want to sell their house from out of country or out of state as quickly as possible with no hassle or fees.  An example would be someone who has been putting off dealing with a foreclosure situation out of denial or stress and with a week before the bank takes over and ruins their credit they decide to take action.  In situations like this I have been able to help people in domestic violence situations whose homes have been destroyed by alcoholic boyfriends who now need to sell before foreclosure.  Since they can't put a home like this on the market and no bank will loan on this a cash buyers can help.  They can buy the house for what its worth minus repairs plus their profit margin added in. This way the homeowners can walk away preserving some equity and the investor can make some money for their efforts.  The investor is taking on the risk of repairing and holding the house in exchange for paying off the homeowners mortgage so that they can walk away with some money vs losing everything and a foreclosure on their credit record 5 days from now. Sometimes in life we get into binds that we need a way out of and in these times a house buyer can be of help. 
First Advantage: Fast
For you to sell your house to a buyer, the agent must look for the buyer that will agree to buy at the desired amount. This process usually takes 2-3 months if not longer. Opportunely, that process can be can shorter or simply be swift. It is because selling to an investor is fast and easy usually in a week or two depending on the agreed terms. You don't have to look for buyers since these investors are your buyers. Furthermore, you might not have to pay taxes on the property while you are waiting for a buyer to be found. Everything will be transferred to the investor/buyer who invested or bought the property. With this, you will be able to save hundreds to thousands of dollars.
Furthermore, traditional buyer pays when they can secure bank financing which takes time, unlike an investor, they usually pay in cash. Although the amount might be less, it will be fast plus you won't have to worry about a buyer not being able to secure financing. Lastly, if the house as remaining mortgage payments to be settled, then an unforeseen event happened that led you unable to pay the mortgage. The bank may threaten to foreclose the property. Being fast in the sale process prevents or avoids foreclosure. This is just one advantage of selling to an investor.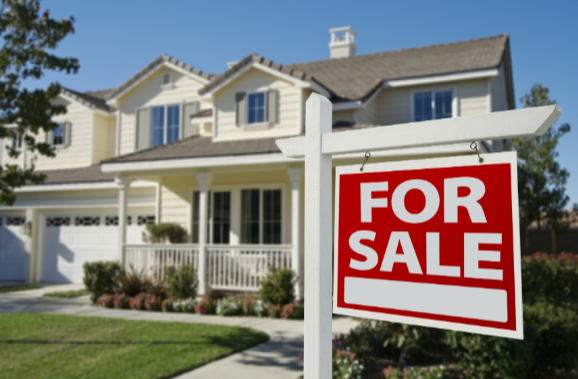 Second Advantage: Reduce the Hassle
Houses vary from one person to another. A house can be in pristine condition or in a deteriorated condition. Whichever condition your house is it, it is traditional to shell out money to renovate or fix up the property for it to be clean and presentable for a traditional buyer to even look at your house. Finding the right contractor can be a hassle. On the other hand, investors buy house in as-is condition, hence, you can save the money, time and effort by skipping the repair, maintenance or cleaning. The investor will just ask for a small deduction on the selling price since they take cover the responsibility of repairing the house- a small price to pay to get rid of your house quickly and without hassle. Furthermore, selling directly to investor cuts the middle man out or sales agent hence cutting down on expenses such as commissions. Hassle Free Service is another advantage of selling to an investor.
Third Advantage: Direct to the Point
There are many ways to sell your house, selling to an investor might not be for everyone but it can be for you. Hopefully this post enlightened you by understanding the advantage of selling to an investor. At Fast Cash Home Buyers, we can buy your house as soon as possible. Feel free to contact us by calling at 512-943-2575 and our experienced staff will be happy to assist you.
Lastly, when you sell to a traditional buyer, they will ask for the asking price then they will get back to you after several months only to negotiate for a lower price which is not ideal. On the contrary, if you sell to an investor, you will know what the investor is willing to pay right away.
These are professionals that mainly focus in cash house purchases. It will bypass processes such as buyer getting financing, inspections or appraisal. These are the usual things that slow down the sale process. You don't have to accept the investor's offer but being able to know how much investor is willing to buy your house is a great first step in deciding what to do next.ext.