If you recently got a house through inheritance, you have plenty of options, either you can live in it, rent it out or sell the inherited house. But when the condition of the house is wayward in terms of living, you might only one option, and that is selling it off. You are probably wondering how to sell an inherited house.
It is important to know your role whether you are the sole owner or part owner. There may be multiple heirs to the property who need to sign on the selling document. If you are the executor of the real estate, then following the death, the will of the deceased needs to be filed in the court where a judge will validate the will. It is important to know and to learn as much as possible regarding the status of your home to be able to take the necessary steps to prove your ownership and the other beneficiaries named.
[Advantages Of Selling To An Investor Over a Traditional Buyer in Austin, TX]
If the will explicitly indicated the owner, the process would be smoother otherwise it can be complicated as everything should be discussed. An example of a complication would be if there are numerous owners of the real estate. One beneficiary plan to sell while the other want to hold onto it, there would be a dispute that needs to be resolved. Another example, if you are a surviving spouse, ownership will simply be transferred to your name. In most cases, there are many things to consider on how to sell an inherited house.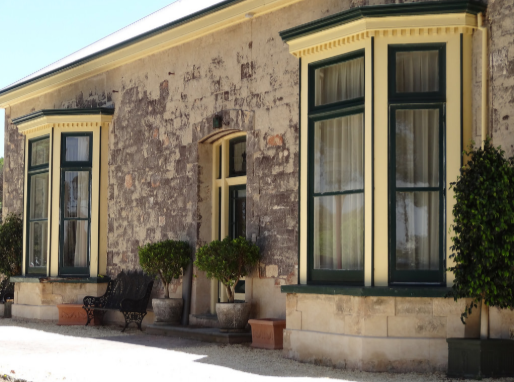 Step 1: TAXES
Taxation is something major to consider whenever when dealing with houses. Its implications can make or break your wallet if not properly calculated or settled. The ideal way to do is to find an advisor who is knowledgeable about the tax implications and who can educate you on the different taxes associated with selling a house.
Some of the tax matter include but not limited to:Inheritance Tax
Inheritance Tax

Whenever a property is inherited, the value of the property automatically comes under taxation when the owner dies.

State or Local Tax from the Government

The Tax will depend on the net worth of the real estate if it falls under a certain bracket.

Capital Gain Tax

A tax imposed on the earnings of the seller that he gained after the deed of sale of capital assets.
Step 2: Appraisal
Before we fully go to the topic of appraisal, it is important to keep the house safe or occupied while you decide whether on the different options. It is because vacant houses that aren't monitored can deteriorate quickly. They are prone to crime and break-ins as well. It would be wise to keep the home well ventilated and maybe consider having a security system and alarm to prevent unauthorized entry to the premises.
An important part on how to sell an inherited house is the appraisal. The appraiser considers a few things namely where the real estate is located. The market value in your area and they will provide information to you whether the property or house needs to be repaired or renovated. Once the inherited house is appraised, this will help you decide the net worth of your house and terms of payment when sold. It is important to hire a real estate agent or broker, appraiser, lawyer, an accountant. After hiring these professionals, it is important to incorporate the fees of them when posting the selling price of the inherited house. 
If you choose FastCashHomebuyers as your 'go to' company to sell your house, rest would be assured. We would come to inspect your house and provide you with a market analysis as what is the approximate rate of other houses being sold at in the same area. This would help you to have an idea call for a price.
Step 3: Clearing the Title
Before anything else, it is important to have the property insured. Furthermore, new owner should check if there is a remaining mortgage on the house. Some owners settle the remaining mortgage if they have enough cash, in most cases, there is enough equity in an inherited house to settle mortgage and still make a profit.
Lastly, if you have any other questions on how to sell an inherited house, we at Fast Cash Home Buyers can assist you. Feel free to call us at
281-816-4627 and one of our experienced staff will be more than happy to assist you.