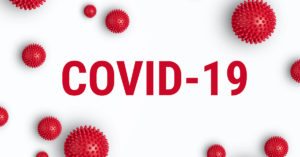 Did you plan on selling your house but the COVID-19 pandemic struck your city? Are you feeling clueless now as no one is interested in coming to see your home and make an offer on it? Are you worried you may catch the Coronavirus from people who are coming in and out of your house. Well,
selling a house
is indeed a daunting task and times likes these makes it even tougher. The longer it will take, you are more likely to lose a good price. However, the selling process can be made easier by following a few safety measures and taking help of investors and agents. Take a look at some of the advantages and disadvantages of hiring an investor and an agent for home selling task during
COVID-19 pandemic
.
---
SELLING WITH AN AGENT
Advantages
The very first benefit of selling home with an agent is that they come with years of experience. They know their way around in this industry and there is a possibility to get a higher price for your house.
They have a database of all the potential buyers who will be interested in the property that you are putting up on the market. So, bringing buyers to your house will not be difficult.
If you need help with repairs and upgrades, agents have contacts, which can help you out in this matter as well.
---
Expert Tip
"You reduce your risk of exposure to the virus by having as less people look at your house as possible.  Using a realtor will have a steady stream of possibly virulent people visiting your house"
Disadvantages
You might get your desired price for the house but you will need to pay a hefty commission to the agent which is one of the biggest downfalls of hiring an agent.
You will have no control over the selling process as agents have their own opinions, agendas and ideas about how to sell home, which might not come in line with your point of view.
An agent has many clients so selling your house will not be a priority for them. This means that there can be delays or a rushed work which you will definitely not appreciate dealing with.
---
Expert Tip
"If you are in any of the high risk categories to catch the virus it may be in your best interest to sell your house directly to one person"
SELLING WITH AN INVESTOR
Advantages
When selling home to an investor, you don't have to worry about getting the repairs and upgrades done because the investor won't be living in that house. Investor usually looks for a house that is old or outdated.
One of the greatest benefits of selling house to an investor is that they will pay you in cash. So, your deal will be completely secure and your money will reach you at the earliest.
As the investor will be paying you in all cash for your property, you can sell the property as soon as possible. This is especially beneficial in the times of pandemic situations.
So, if you wish to sell your house at the earliest, without wasting any more valuable time, selling it to an investor is your best bet. If you are in the Austin or Houston area we can help.  We buy houses every month and can close in as little as 7 days.  You can reach us by phone or text at 512-943-2575 or fill out this form and we will get right back to you.
#CoronavirusPandemic #SellingHouse #EasyHouseSellingTips #COVID19
---