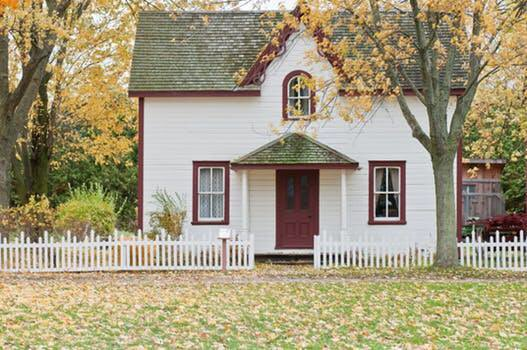 Are you planning to sell your home for the first time? Well, you must be aware of the fact that selling your house is not an easy task. It requires you to go through numerous steps before you can actually sell your house at a reasonable price. A conventional home sale can take months or even longer to complete. However, most of us want to sell our homes faster and make the home selling process simpler. So, here we are with a few reasons why you should send your house fast:
You require the space now:
The reality for many home sellers is that they are also looking forward to buying a new home. One of the most common reasons why people look for a new house is a growing family which requires more space. If the idea of spending a few more months in your small house makes you worried, then you should consider selling your house faster so that you can get a replacement sooner.
Tell us about the home you're selling by typing in your address in the box below. Our home buyers in Austin can make you an offer in as little as 24 hours!*
You are going through a divorce:
While nobody plans for a divorce, it sometimes becomes an inevitable part of our lives. So, if you are going through a divorce, then selling your house quickly can minimize the interactions between you and your formal partner. This can help you to bring the closer sooner. You will also be able to get rid of all your stress and deal with your situation in an easier way.
You are being relocated:
Whether it is for a spouse or a job or another family member, moving is always an important part of our lives but it can be quite an overwhelming task to sell your house before relocating. The burden of doing so can become quite a trouble for your life. So, selling your house quickly will allow you to settle down in a new location. You will also be able to avoid unnecessary trips to the former location.
Get your no-obligation offer in 24 hours!
You are facing financial troubles:
From time to time, we all undergo tough situations in our life. This is true especially in terms of our finances. So, if you are struggling to continue with your life, then you may consider selling your house. Selling your house for cash needs to be done really fast. Once you do so, you will get the money to improve your financial conditions and you will also be able to think of ways by which you can prevent future problems.
Your house requires a lot of repairs:
Sometimes, the worth of the home is not enough for repair. So, spending the time repairing the house or paying for contractors to do the same may not be something that you should do as it is not going to improve the value of your house. It is also going to cost you a lot of money. In such a case, it is always better to sell of your house and with the money that you get, you can purchase a new house for yourself.
These are some of the reasons why you should sell your house faster. For further details regarding the same, you can get in touch with us and we will help you to sell your house much faster.