A loved one just passed away. And part of the things that got left behind was a house. The problem is, it might be too far and inaccessible or too quaint for you to live in. If you find yourself thinking "How to sell an inherited house in Houston, TX", specifically yours, do read on.
Firstly, we want to send our sincerest condolences. Secondly, we want to offer some tips and guidance in selling a house in probate in Houston, TX.
How to Sell an Inherited House in Houston, TX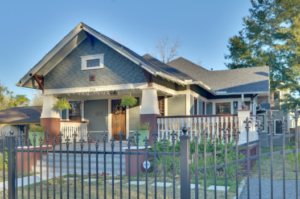 Tip #1: the Probate
Selling a house in probate in Houston, TX can be a tedious task and there are many legalities involved; taxes, mortgages and home insurances to name a few. The first step is to process the probate as quickly as possible, which is a legal document that resolves all claims and distributes your loved one's property under a will. This process is a lengthy one, usually taking between 6 to 12 months. There are costs incurred during this time as well such as court fees and the costs in holding the inherited property. But, once done, it will be easier for you to decide and your previous question of "How to sell an inherited house in Houston, TX" can be finally answered.
Tip #2: the Title and Debts
Inheriting a piece of property is not a straightforward process. There can be multiple owners and mortgages involved, to name a few. It would be helpful to conduct a title search in order to identify such items and make the whole process easier for you.
Tip #3: The Taxes
Estate taxes and other tax debts are something to look out for. It is highly suggested to talk to a tax pro to find out what are the liabilities that must be addressed and how to minimize them in advance.
Tip #4: Evaluation
Inheriting a house can be an exciting thing especially when it comes to the expectation of cash when it is sold. But make sure that the house you received is properly appraised. Not too high and not too low. Aside from real estate agents, do talk to local property professionals and even consult a local appraiser so that you can canvass the prices. Doing so will speed up the process of the house being sold.
Tip #5: The Possessions
So aspects of the house have been covered, what about the stuff? Well, unless you enjoy sorting and organizing things, it would be a smart idea to get a little professional help with this.
Tip #6: All-in-One, As-Is Option
The steps mentioned above can be quite overwhelming you or you just don't have the time and energy to go through them, especially with the recent events. Luckily, there is another option: property buying companies. Yes, we exist!
Here at Fast Cash Home Buyers, we buy your house, as-is. We buy inherited houses in the area. Need help in selling a house in probate in Houston, TX? We are experienced and skilled in selling houses in probate.
So when the question is "How to sell an inherited house in Houston, TX?", Fast Cash Home Buyers is the answer.
[The Official Information about Houston is Available Here]
What's more is that a sale can be completed in a matter of days. And all seller fees involved, including the legal fees and valuations are taken care of. Let us help you make things a little bit easier so that you can recover and heal in peace.
Do call us at 281-816-4627 and one of our accommodating agents will be more than willing to help.
Or, just fill up the form below and we will contact you soon.