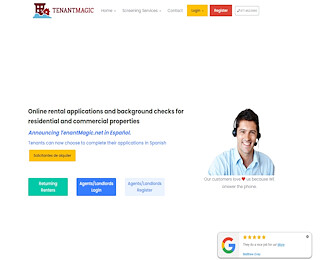 Landlords and owners who plan to lease their commercial will want to properly screen their potential tenants, as this will impact their success in keeping their stream of income reliable. Unlike residential tenants, choosing the right commercial tenants requires a more complex screening process. If you are looking to fill a vacant commercial property, here are the key factors to consider as you screen commercial tenants.
Meet with Potential Tenants
While, in some cases, a tenancy can work out great without the landlord meeting with the potential tenant, it is always recommended to conduct an interview. Thanks to the advancement in technology, these interviews can happen from anywhere should the potential tenant is not available physically. Ensure to ask probing questions as a casual way of screening the tenants before going any further. When interviewing the responsible party, try to inquire about their employment, income, credit history, criminal background, etc.
Get to Know Your Tenant's Business
If you decide to take the next step in the process after the first meeting, the potential tenant will need to fill out a commercial rental application. This should include information relevant to the tenant's business, such as:
Legal Business Entity's Name
Type of Business Being Operated
Date of the Business' Establishment
Financial Information
Rental History
If it's a new business, you may want to go over their business plan and investigate any guarantor party for finances. Guarantors are backup parties that you can hold liable should the business's primary tenant default. This can be helpful if an economic collapse occurs or market changes.
Make the Best Decisions with Commercial Tenant Screening
While it's great to be hands-on in the commercial tenant background check process, there is no avoiding that these things can take a lot of time. So, using online tenant screening services make your work more efficient. Every commercial property is unique, whether you offer retail storefronts or office space. Commercial tenant screening ensures you work with people who have a good history of making rental payments and maintaining your property.
It's not usually about which business or office looks best on paper but which tenant will be the best fit for your property. And comprehensive credit and criminal background checks for landlords can help you make a more informed decision. The screening will also give you insights that allow you to read between the line.
Commercial Tenant Background Check
At TenantMagic, we offer a free online tenant background checker for landlords and owners of commercial properties. We offer a streamlined commercial tenant background check report that many brokers and landlords find helpful when working with tenants. It includes information such as:
A traditional background check
A full credit report
Past rental information, including eviction history and court judgments regarding the rent
Optimized readings help determine if a potential tenant is likely to be a good one.
Our solution is designed to highlight important tenant screening elements that can help significantly reduce the time you need to spend on the process. Register now to get started.